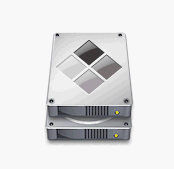 Wonders never cease!
Apple has posted details of dual boot support for Windows XP on Intel Macs in the upcoming Leopard release, available as a Beta for Tiger now.
If this had happened 4 days ago I would have called "April Fools…"
I've been keeping my eye on Q – I think if I needed "Winders" I'd still prefer to run it in a sandbox from within OS X rather than have to dual boot to get it. Still, this is pretty amazing for Apple to do considering their previous statements on the subject.
And no, this doesn't mean Dvorak was right. 🙂